Sustainability Takes Center Stage: Consumers are increasingly looking for sustainably sourced dried fruits. This means environmentally friendly packaging, ethical sourcing, and reduced food waste.
Health and Wellness Boom: The focus on health-conscious living continues to drive the demand for dried fruits. People are snacking smarter and embracing the natural goodness of our products.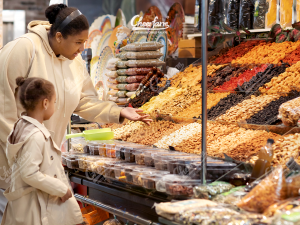 New Flavor Profiles: Expect exciting flavor innovations in the world of dried fruits. From exotic blends to unique combinations, we're exploring new taste experiences to tantalize your taste buds.
Innovation in Processing: Technology is enhancing the drying and preservation process, resulting in even better quality and nutrient retention. We're at the forefront of these innovations to bring you the best.
Global Expansion: The love for dried fruits is spreading far and wide. We're expanding our horizons, reaching new markets, and sharing the joy of dried fruits with the world.
Stay tuned for more updates on these industry trends. We're dedicated to staying ahead and delivering the finest dried fruits to your doorstep.
What trends are you most excited about in the dried fruit industry? Let us know in the comments!